Land Yachts
Glenn Curtis, of Curtis-Wright aircraft, developed the "motor bungalow" beginning in 1919 after the failure of his flying car at the 1917 Pan-American Exhibition.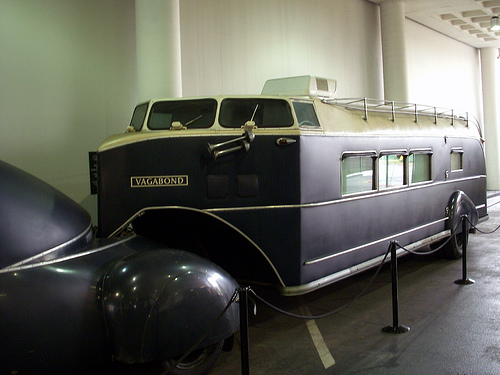 From Coachbuilt.com:

This ultra-streamline Reo tractor was specially built to tow a Curtiss Aerocar, on of the earliest production fifth-wheel trailers. Custom built for Dr. Hubert Eaton of the Forest Lawn Memorial Parks, its innovative cab-forward aluminum and leatherette body was constructed by Standard Carriage Works of Low Angeles, a coachbuilder that specialized in bodies for trucks and other commercial vehicles. It featured a large storage area, sleeping quarters for the driver, and a separate four-cylinder engine for auxilliary power. A Williams air-brake an dual rear-wheels accommodate the permanently attachehed 10,000 pound trailer. First equipped with a flat-12 White truck engine, the Reo tractor was fitted with a 300-horsepower Cummins 6-cylinder diesel in 1953 when the original engine wore out after more than 250,000 miles of use.

The luxurious and expensive Aerocar trailer was built by Curtiss of Coral Gables, Florida, a firm also known for motorcycles and pioneering aircraft. Nicknamed "Vagabond" by Dr. Eaton, it was outfitted for hunting excursions and to transport company executives on trips to inspect various real-estate holdings. Special features include a self-contained restroom and kitchen, comfortable seating for eight, cup holders, and an observation deck equipped with a speedometer, compass, and intercom for communication with the driver. Though currently set up for day travel, the interior can be modified to sleep up to six passengers. The dramatically styled rig was in regular use until retired by Forest Lawn Memorial Parks in 1991 - Peterson Automotive Museum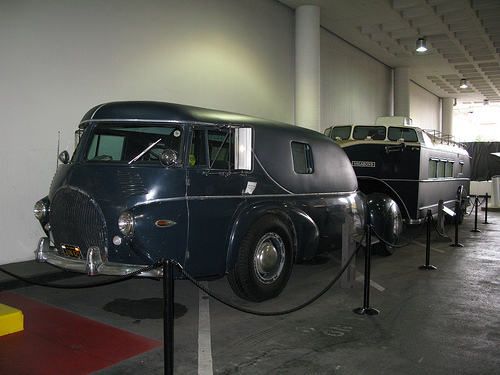 The aerocar was meant to be ridden in, so that the owner and pals could have a swingin cocktail party on the road while the driver even slept in the cab! Twelve cylinder engine with four-cylinder generator!
Apparently the observatory model was too expensive, because Curtiss dialed it back a bit with the economy model: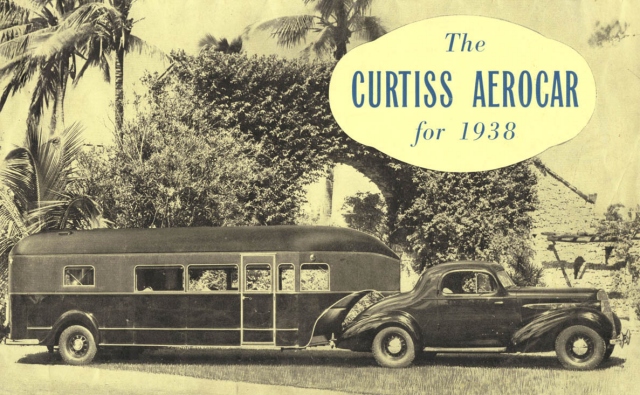 This one started life as a LA hotel's Tijuana excursion vehicle and then a rodeo rider toured in it for 30 years. It's now owned by
Henry Wallace
.
The sedan pictured towing the Aerocar quickly proved too underpowered for the busy traveler. Most owners had a custom 5th-wheel tractor built: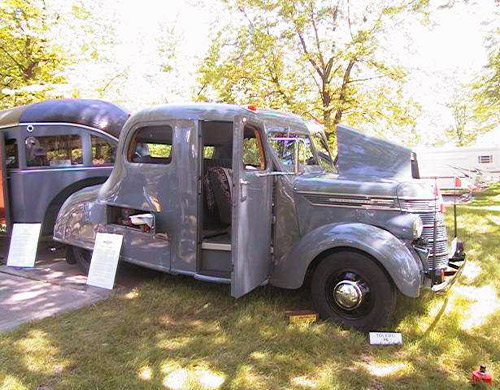 This International is owned by
Hindley's Garage
.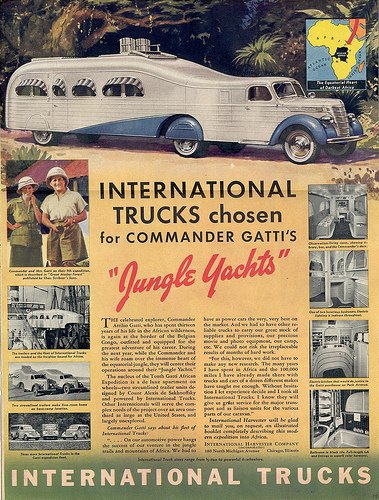 The African explorer Attilio Gatti built two of these Jungle Yachts to explore the Belgian Congo. You can read more about them
here
.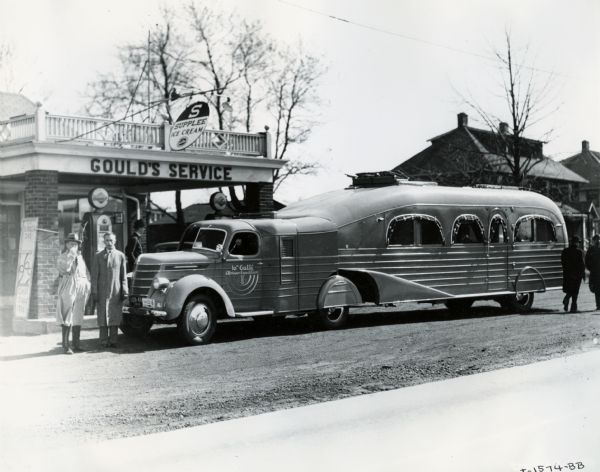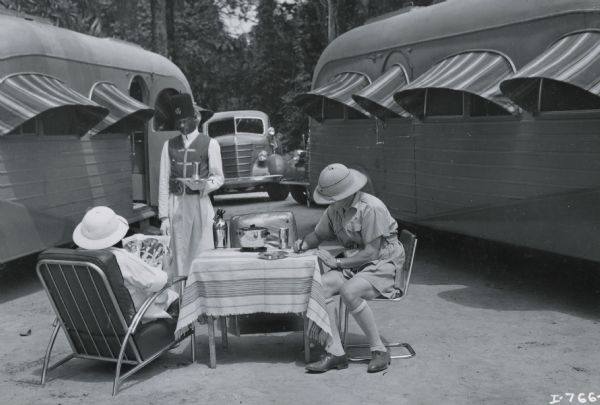 Labels: vehicles