Galloping Geese!
As rail lines become less profitable, the railroad company must pull service on otherwise functional rail. Sometimes, an interim service is established using a short train or trolley, and a road vehicle is modified to serve that purpose. They delivered mail, carried passengers, were used by inspection crews, or served as the payroll vehicle.
The most famous example is probably the Rio Grande Southern Railway's "Galloping Goose":




6-06-1913 RGS Motor #1 derails and rolls into the Dolores River. Superintendent W.D. Lee and his wife jumped before it hit the water, but Roadmaster Gilland didn't and was seriously hurt. Mrs. Lee refused to ride in the car after this mishap, saying it "bounced too much".


The second Goose #1 was built in 1931, based on a Buick Master Six sedan, converted to rail operation and fitted with an open platform on the rear to carry mail.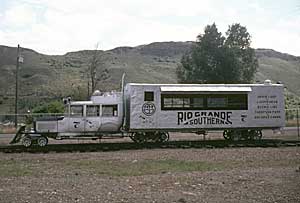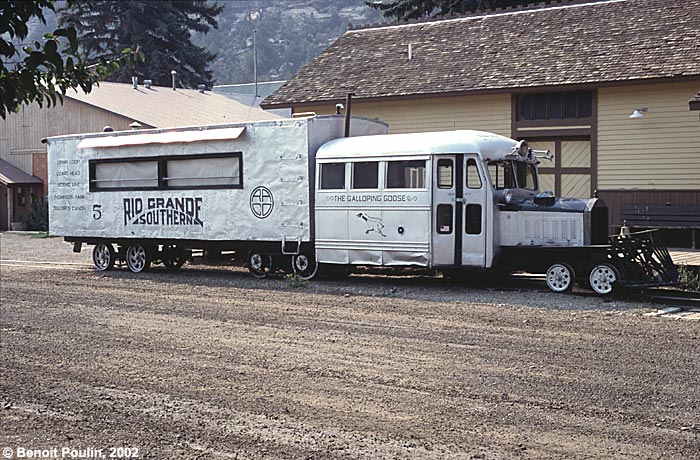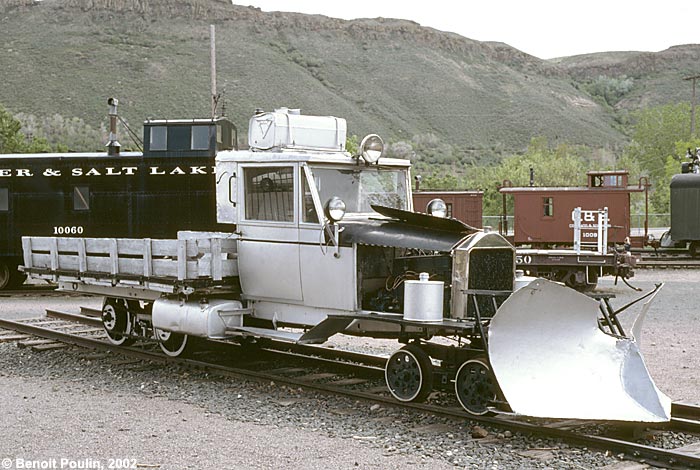 Professor Fzz writes:


What wonderful hackery!

Back in the early 90's, I traveled around Ecuador (amongst other places). These Geese remind me of the "trains" I rode there, on the line from Ibarra down to the northern coast at San Lorenzo. What really amused me was seeing the driver sitting at the steering wheel, and steering furiously every time we came to a bend. It took me a while to realize that the old bus steering wheel had been reconnected to activate the brakes. Truly ingenious.

These are not quite as steampunk as the Geese, but pretty wacky nonetheless.




Doesn't look like the highest quality engineering, considering the line climbs over 10,000 feet, but it seemed to do the job.







Inspector Car, Jamestown CA

An inspection car on display at Jamestown, Ca. I also spotted this bobbed caboose:


I found this beautiful example in the Adelaide Rail Museum. Check out the safari windows and bush-rail luggage racks on the fenders: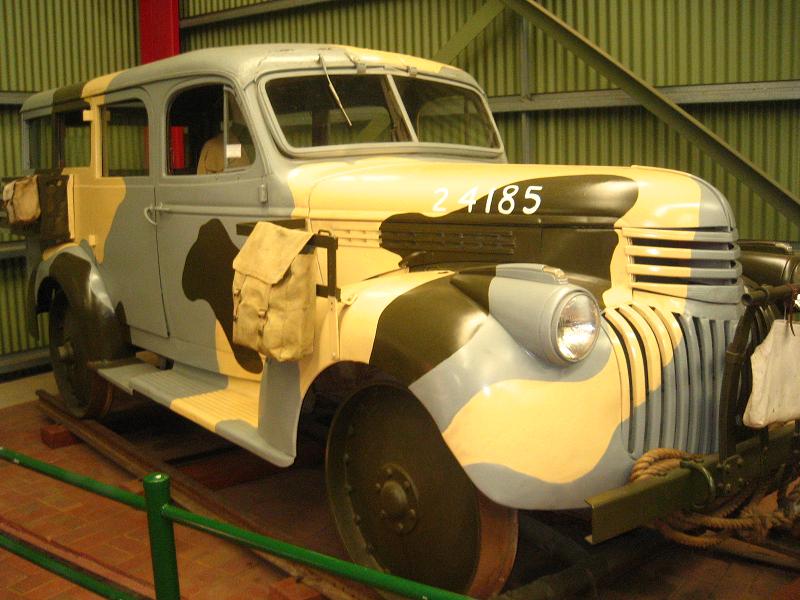 Underneath you can see its built-in turntable: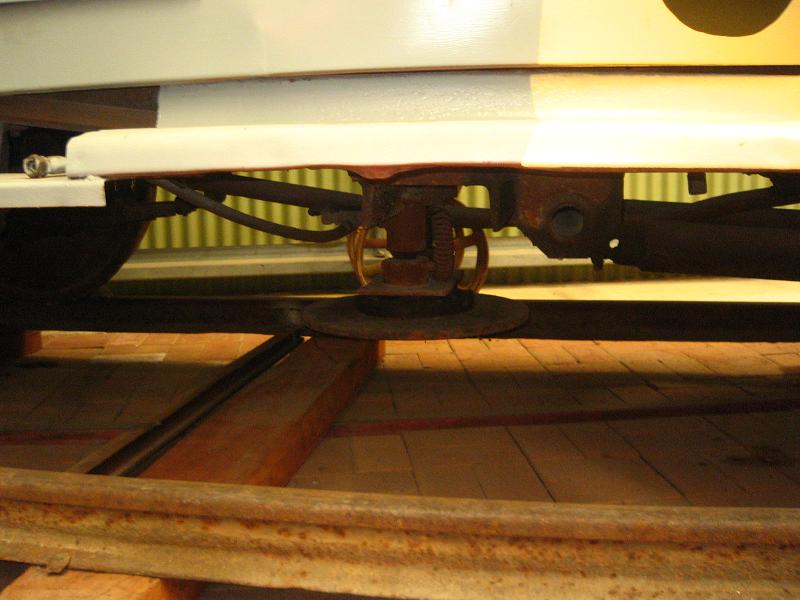 There was a picture of a nice Dodge one: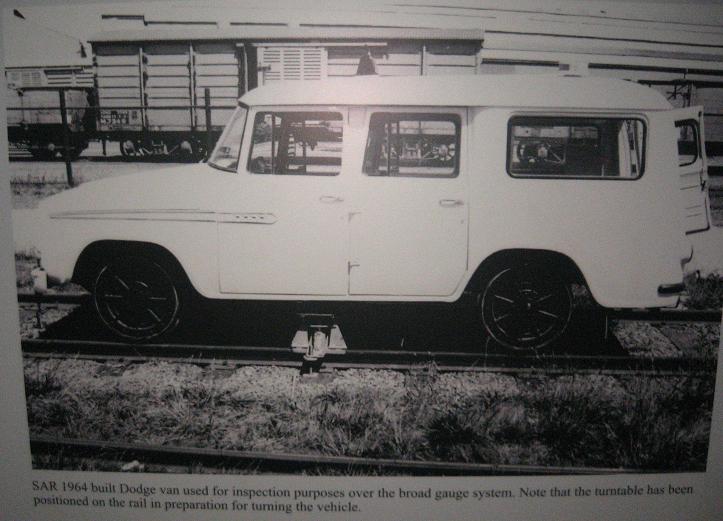 And here you can see the turntable in operation: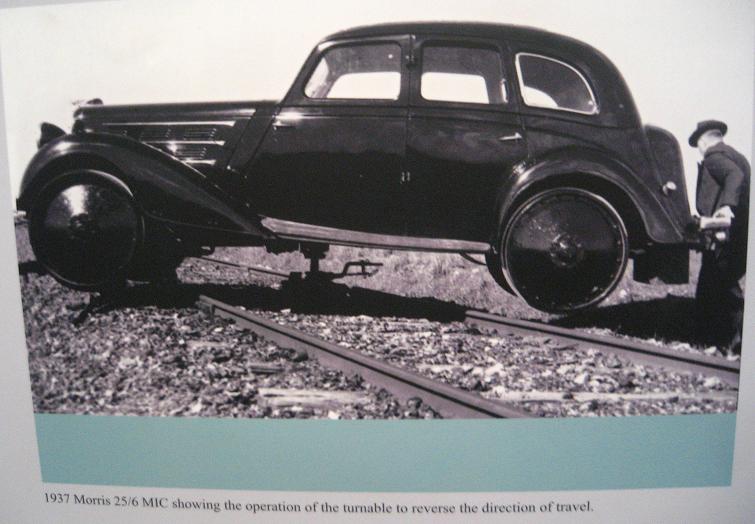 Ten Steampunk points to whoever can tell me why they didn't just drive the thing home backwards.



Dark Roasted Blend has a wonderful collection of road-rail vehicles:

http://www.darkroastedblend.com/2007/10/cool-road-rail-vehicles.html

Including these rather delectable examples:




This family takes trips around Canada in this 1957 Chieftan. The views are nice.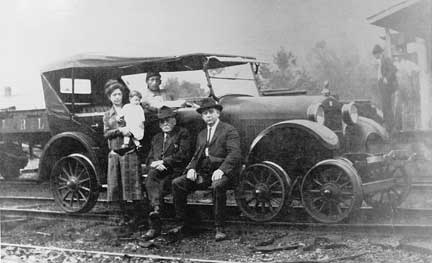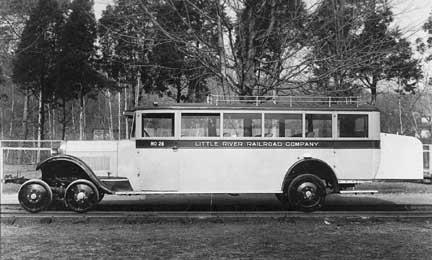 I encourage you to visit these two fine sites on rail cars:

The RGS Galloping Geese

Railcars on the Little River RR