Improvised Rail of Negros Occidental
Location: Negros Occidental, Philippines
When a railway company ceases to run trains on a line, oftentimes some local will make money off of the tracks by making their own train. The finest of these are made of buses, and the most humble stretch the limits of the word "train". From Railroads and Ships of the Philippines come these pictures of various modes of improvised public transit: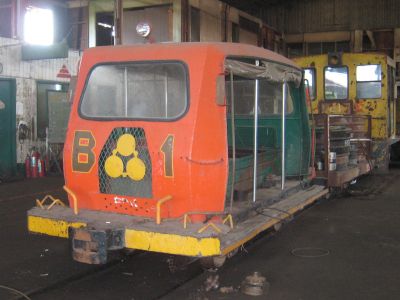 You can almost see the 60's vision of the future hidden somewhere in these trolley cars.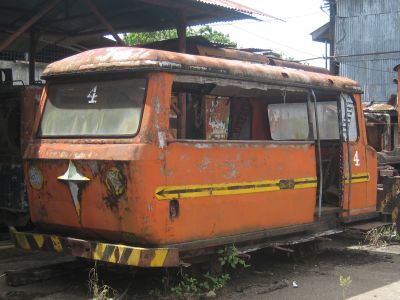 The remains of a bus-to-rail conversion.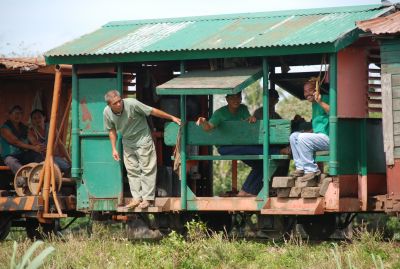 Horse drawn service in Victorias: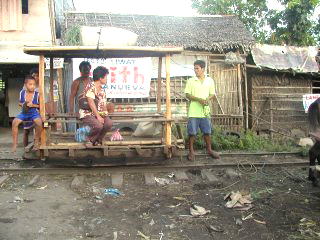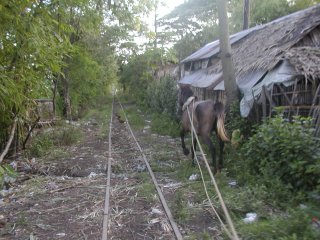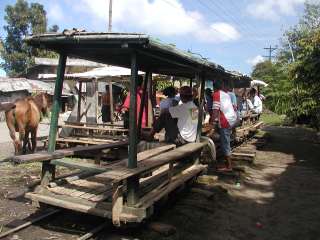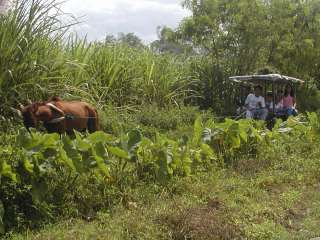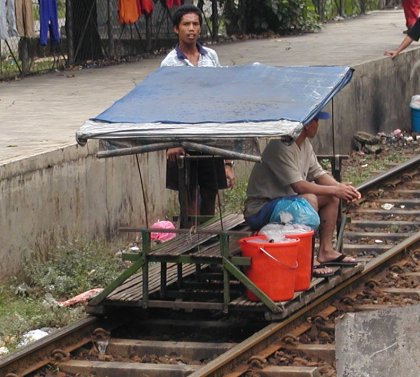 Pasay.


Panay Island... is this one powered Flinstones-style?

This guy's got endless locomotive graveyard pictures. The site is entirely in Japanese but it's very pithy!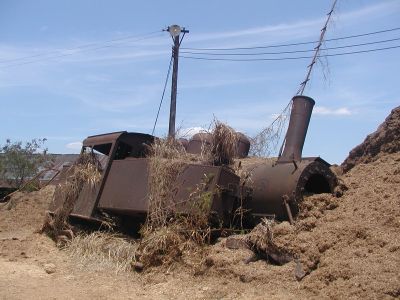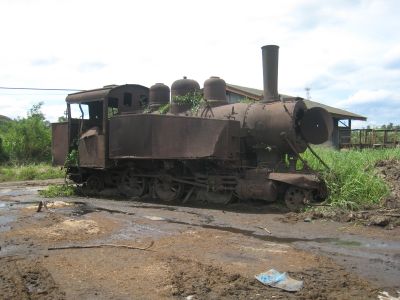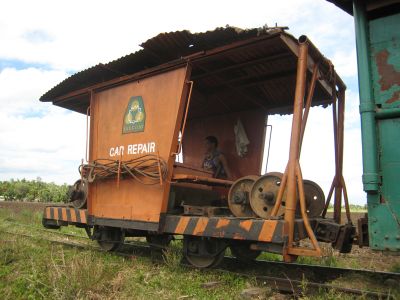 Negros Occidental even has an Iron Dinosaurs tour of rotting locomotives.

Visit it!


View Larger Map
Labels: philippines, rail, vehicles