Elgin Watchworks and the Fox River Trolley Museum
Location: Elgin, Illinois

Elgin watches began as railroad watches, right after the Civil War. At the time precision was becoming increasingly important to prevent train collisions. Eventually Elgin took over the middle-range pocketwatch market.

Recently I took a pennyfakething ride along the Fox River Trail, which connects Aurora (home of Wayne's World), Elgin, and Geneva. It runs along the river and connects the third leg of the old CA&E electric interurban: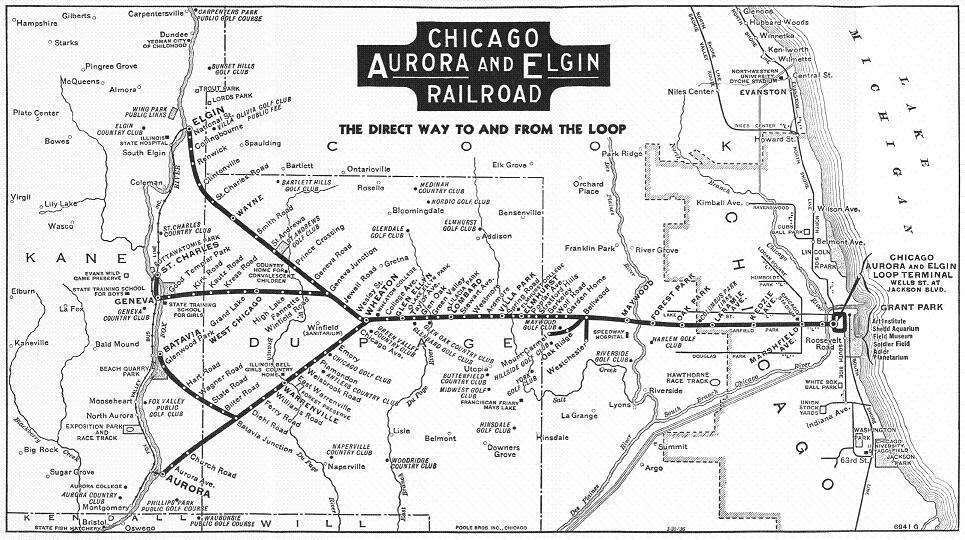 Batavia was the home of a giant windmill factory:

http://www.bataviahistoricalsociety.org/wmills.htm

Geneva was a mill town with the Danford Reaper and Mower factory, later drummed out of business by McCormick (which became International, whose strikes were the cause of the Haymarket Riots... interestingly enough the deputy sheriff of Geneva during the Danford era was a young Allan Pinkerton, who would later found the company that McCormick used against the strikers. Pinkertons were also suspected of being agent provocateurs who threw the bomb that killed the cops that got the martyrs hung... a rich story in and of itself. But you begin to see these mill towns' role in the beginning of the labor movement).

Aurora's biggest employer was the Chicago, Burlington, and Quincy Railroad (later Burlington Northern) which was headquartered in Aurora. The CB&Q Roundhouse is still standing, and is now the popular restaurant Walter Paytonís Roundhouse.




http://www.walterpaytonsroundhouse.com/content/8.html

Elgin, of course, had the watchworks,dominated by a clocktower bigger than Big Ben: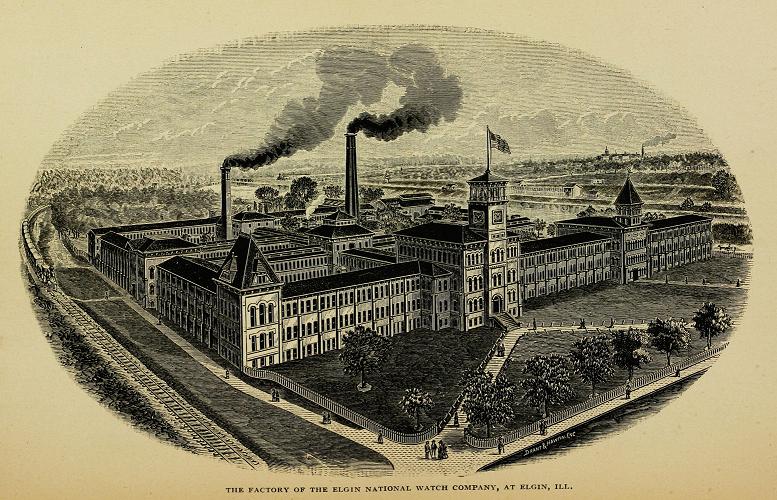 So you see there was a need for an interurban electric railroad to connect these towns to Chicago. You can still ride the electric trolleys at the Fox River Trolley Museum, which is what I was there to do:



http://www.foxtrolley.org/index.html

Riding down this river trail, you get a strong sense of the importance of the river to the industries of these towns; they were once independent villages though Chicago has swallowed them whole. Batavia and Aurora have embraced their industrial heritage, but unfortunately Elgin did not, and the watchworks fell into disrepair and were demolished in 1966:




What I wouldn't give to have dug around that place when it was abandoned!

Fortunately, though, they preserved the observatory that Elgin used to provide accurate time before the advent of national standards:




Take a close look at this ad. In the first picture: Women modestly dressed, horse and carriage, small buildings, big pocketwatch. In the second: Ankles exposed, automobile, skyscrapers, tiny wristwatch. This is the future promised by the 1893 Columbian Exposition.